~ Over the last few years, Japanese mascots have become very popular. All have their own personality and their own character. Here is a brief summary of all the mascots who wore the infamous nabeyaki ramen hat ~
First there is
The official mascot of Susaki, Kochi
Shinjo-kun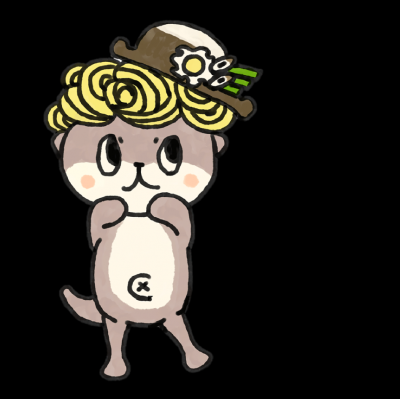 An otter mascot with his otterly adorable belly button!!
He loves to watch animes!
Then
The mascot that won the first place at the Yuruchara Grand Prix contest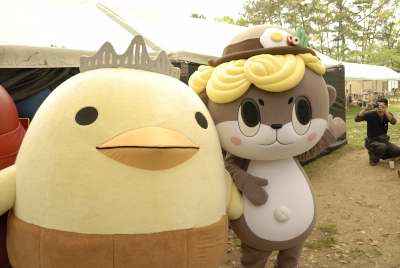 Mascot coming from Imabari, a city famous for its yakitori...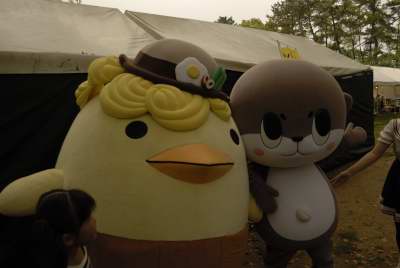 He wears a crown inspired by the Kurushima-Kaikyo Bridge and a towel haramaki!!
And then
The super cute mascot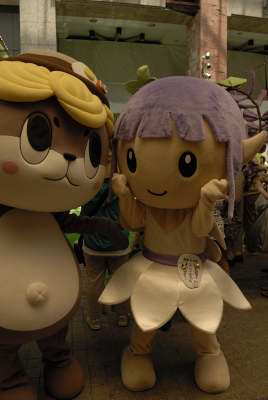 That recently figured in the commercial for the Jurokucha tea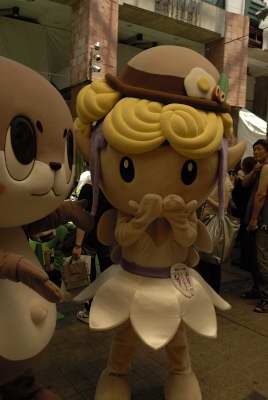 Faerie born from a "Fuji" flower, in Ishii,
she is recognizable by her double tail and her wings that can fly her anywhere!
Next...
The mascot of that very famous plate coming from Kagawa prefecture,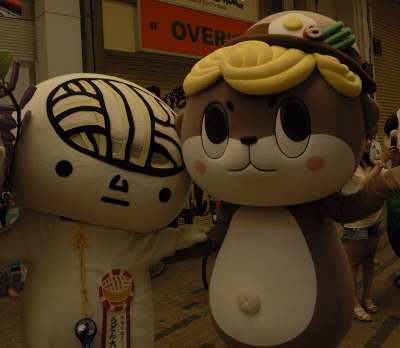 named "Udon Ambassador", the very famous...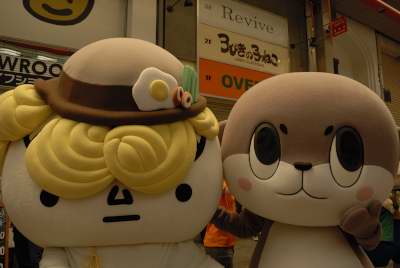 Nabeyaki Ramen-Nou-chan!!!!!
His white body and udon brain makes him fa-bu-lous!!
Next...
The mascot of Tokiwagai, Takamatsu, in the prefecture of Kagawa,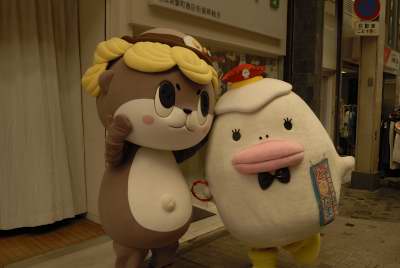 very handsome lad amongst the egg community...
The super cute...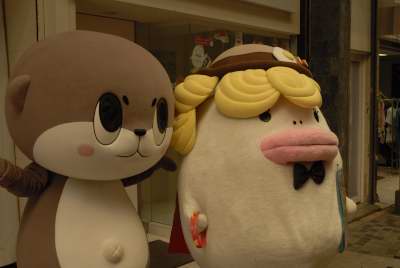 Nabeyaki Tokitama-chan!!!!!!!
Actually that picture was taken during his birthday party!!
And last but not least...
The mascot that represents the famous Marugame "Honetsukidori" chicken ...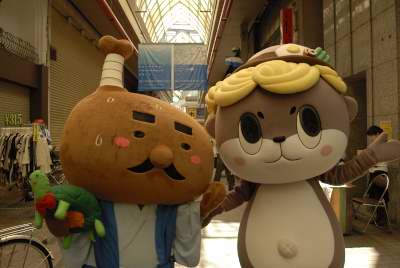 Not so cute...
But rather yummy yummy!!!!!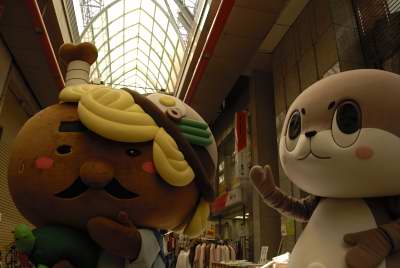 Nabeyaki Juujuu-chan!!!!!
He seems to be very hot with the hat!!!!!!!
Actually... when you think about all the mascots that also wore the nabeyaki ramen hat...
:・'゚☆★。.!!There were so many!!:*:・'゚☆。