We went to the ramen restaurant "Garo~", located in Susaki, on the Kawabata Road.
Here is the front store of "Garo~", renovated in October 2018.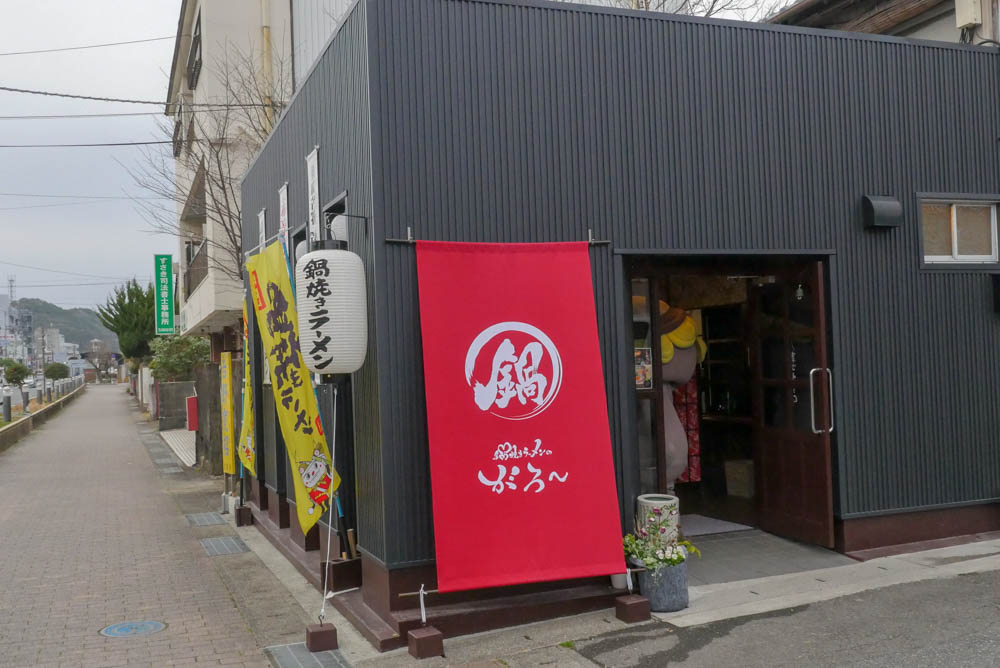 The bright red noren outside the store is easy to spot!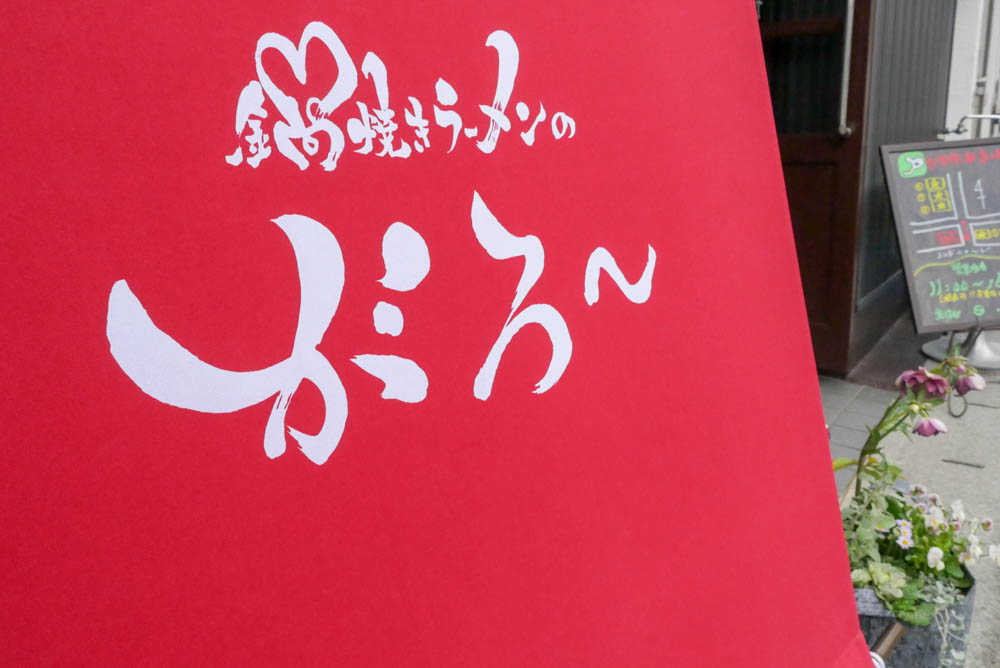 Inside Garo~
The interior of the restaurant is reminiscent of the Taisho period and is quite small, but spacious enough to accommodate tall people.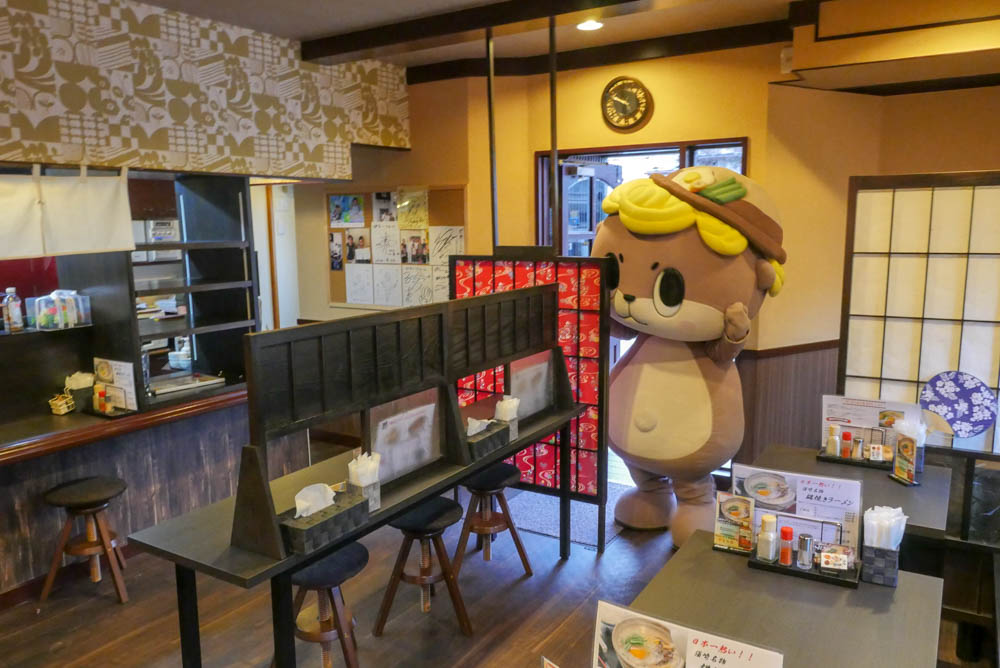 There are tables and counter seats, to eat alone or in group.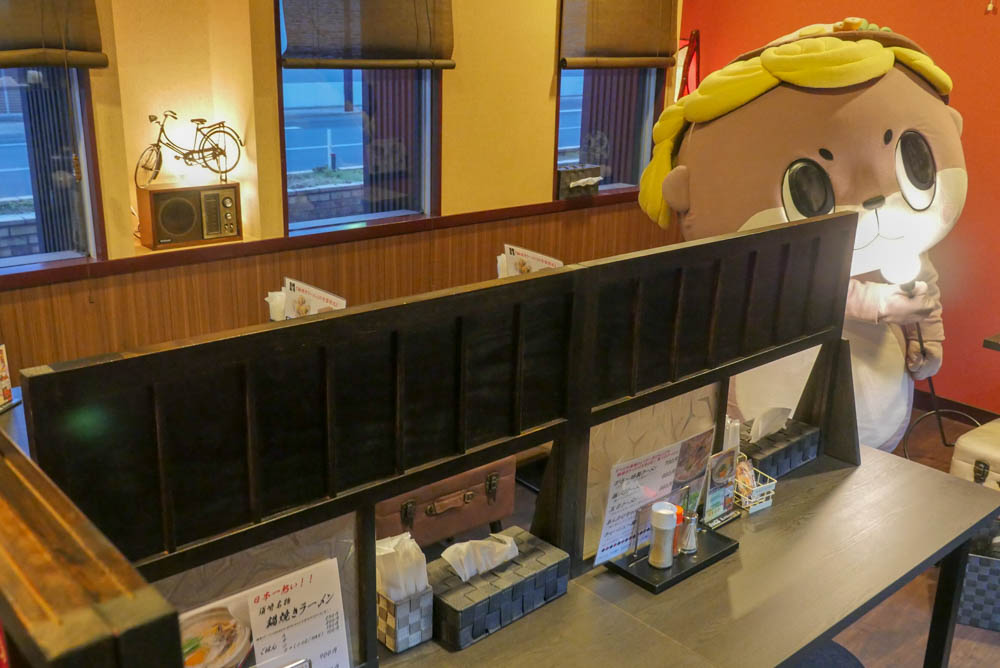 Nabeyaki Ramen No Garo~ Menu
Here is the menu of Nabeyaki Ramen No Garo~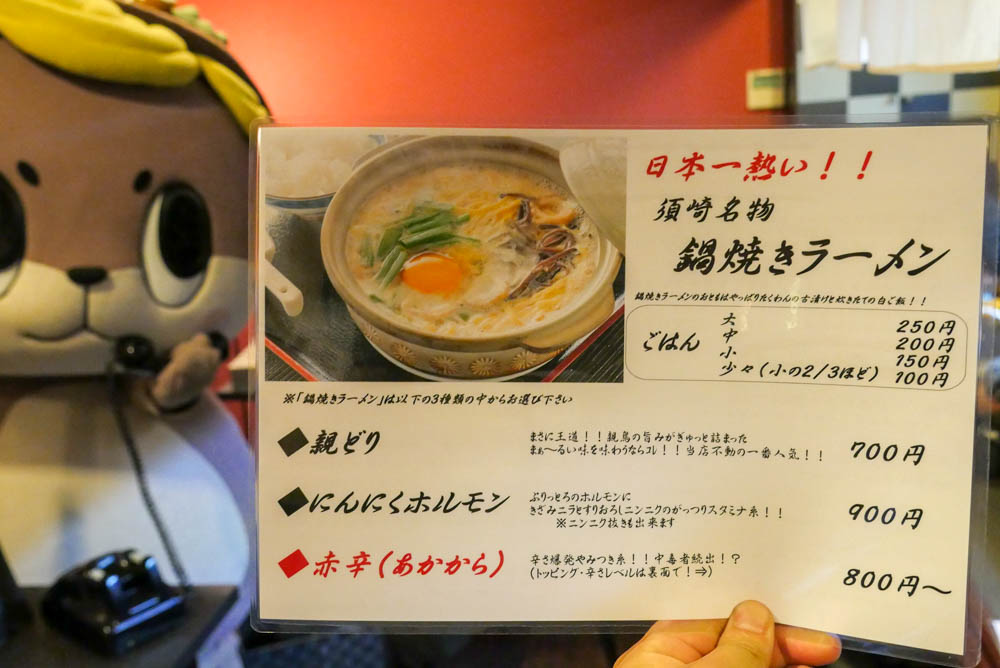 The basic dish of nabeyaki ramen, "Oyadori", is 700 yen.
The super energetic innards and garlic based nabeyaki ramen dish, "Ninniku Horumon", is 900 yen.
For those who love spicy food, the ultra spicy nabeyaki ramen dish, "Aka Kara", is from 800 yen.
That's all for the menu.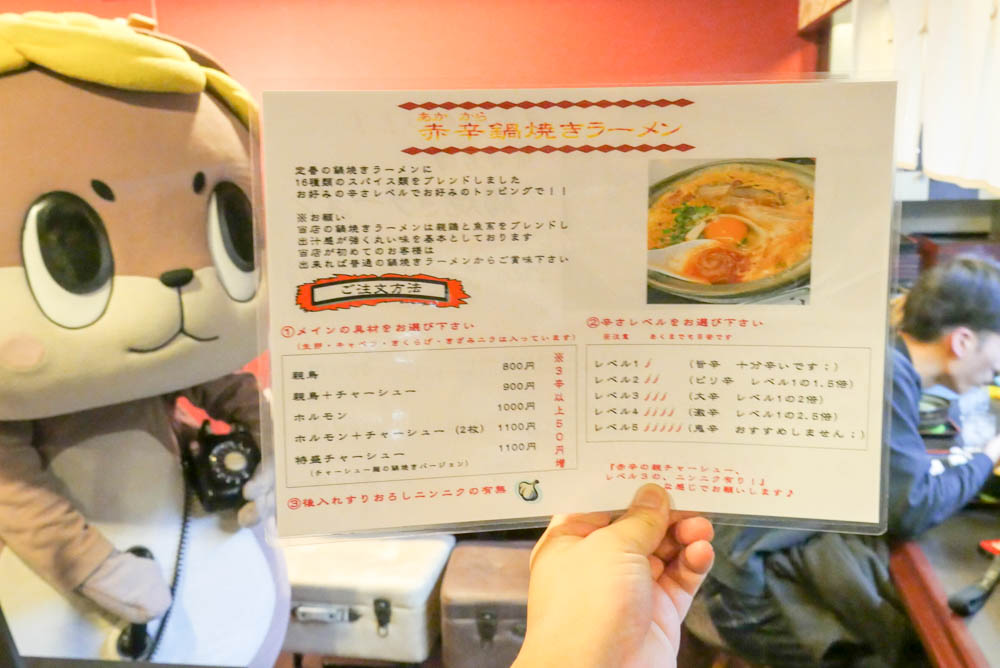 If you want, you can make "Aka Kara" even spicier! Level 1 is already quite hot, but for those who want to spit fire, you can try up until level 5!
Let's enjoy a super large bowl of nabeyaki ramen!
That's it ! I'm finally going to taste "Garo ~"'s ramen!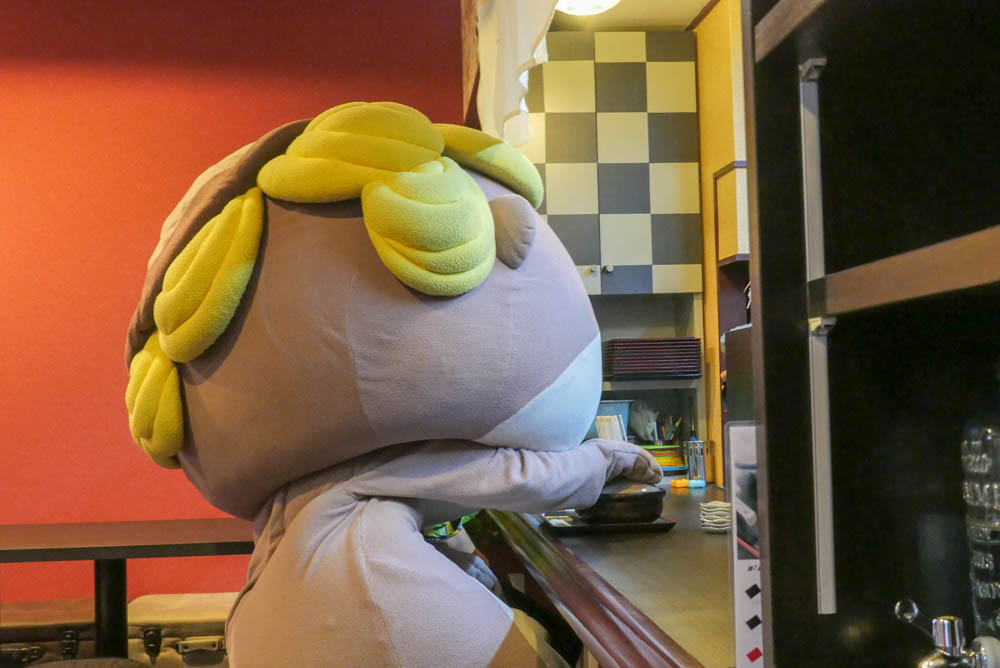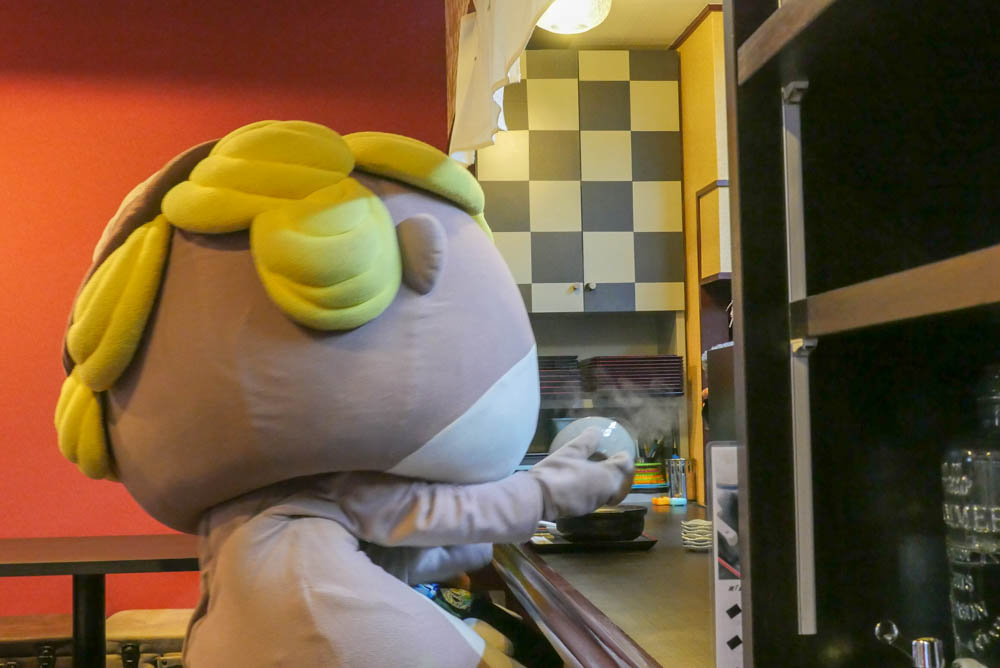 Here is the dish ordered by my accomplice, the nabeyaki ramen "Aka Kara (level 1)" (800 yen)
As its name indicates, this dish is super spicy!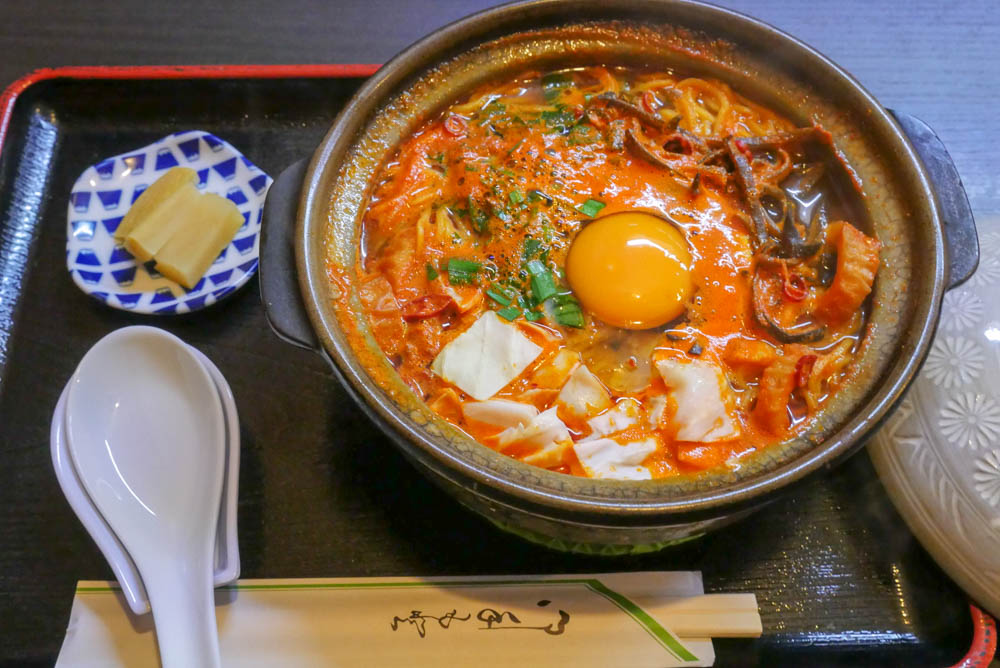 I just had just one bite, and almost choked to death because of the spiciness!
When he ordered, my friend was like "yeah I'm gonna be fine, I like a little spice in my food ☆", and yet, he couldn't get away from his tissue paper...
He was eating and screaming "OMG IT BURNS ☆ MAKE IT STOP ☆"
If you are sensitive to spicy food, you should probably be careful... But this dish of ramen, besides its very strong taste, is also rich in flavors, and the creaminess of the egg mixed with the noodles make the ramen unforgettable. If you like spicy food, this dish is for you!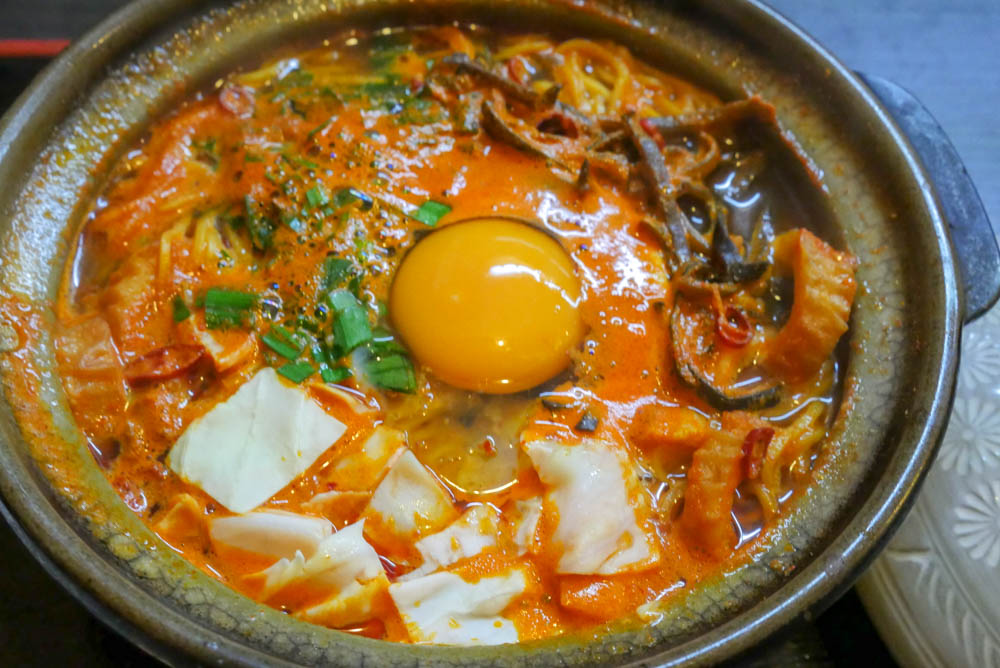 This is the dish I ordered, nabeyaki ramen "Ninniku Horumon" (900 yen).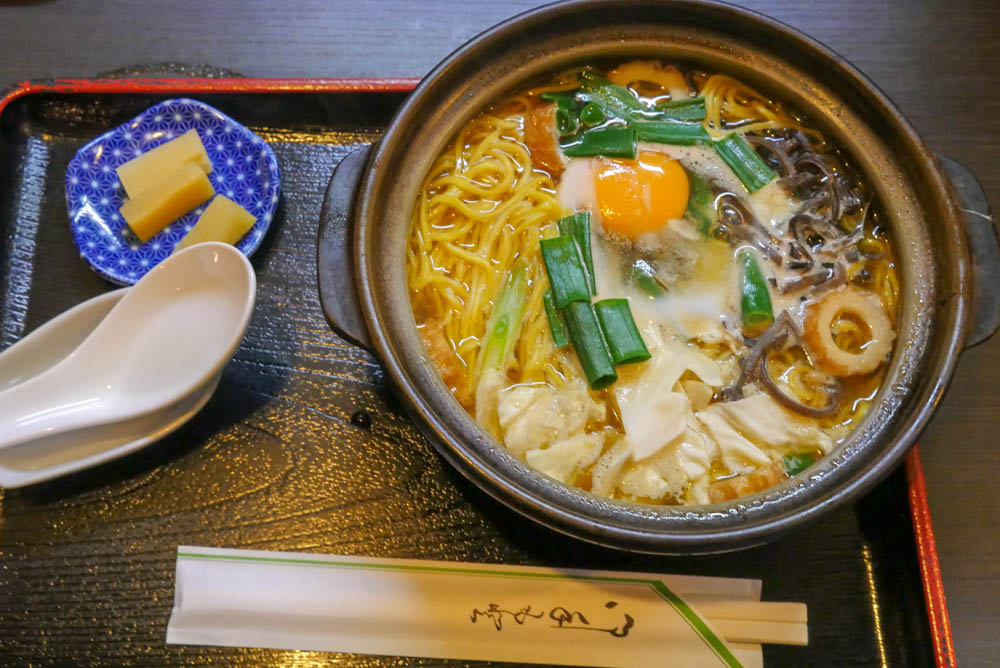 A nice garlic smells comes from the dish once the lid opened.
It was also the case for the "Aka Kara", but the dishes served at "Garo ~" are very generous!
When we think of nabeyaki ramen, we think of the basic ingredients: noodles, chicken, eggs, leeks, chikuwa. But these ramen also have cabbage or even fried chicken.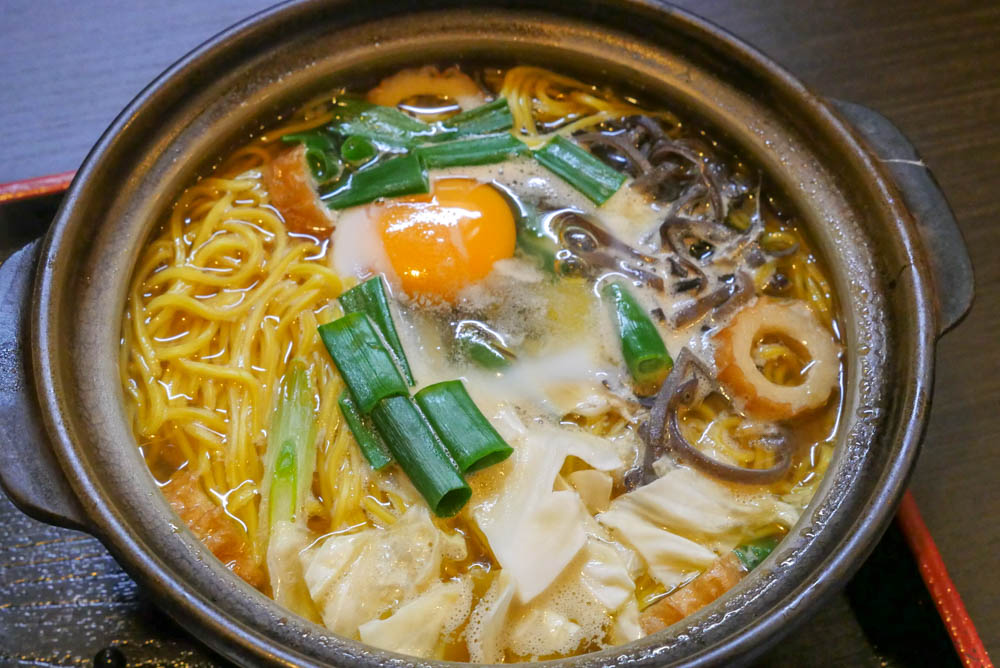 The ingredients don't overshadow each other and every flavor has its own place in this very well thought ramen dish.
The explosive taste of garlic combined with the steaming hot innards and crispy fried chicken make the ramen all the more tasty.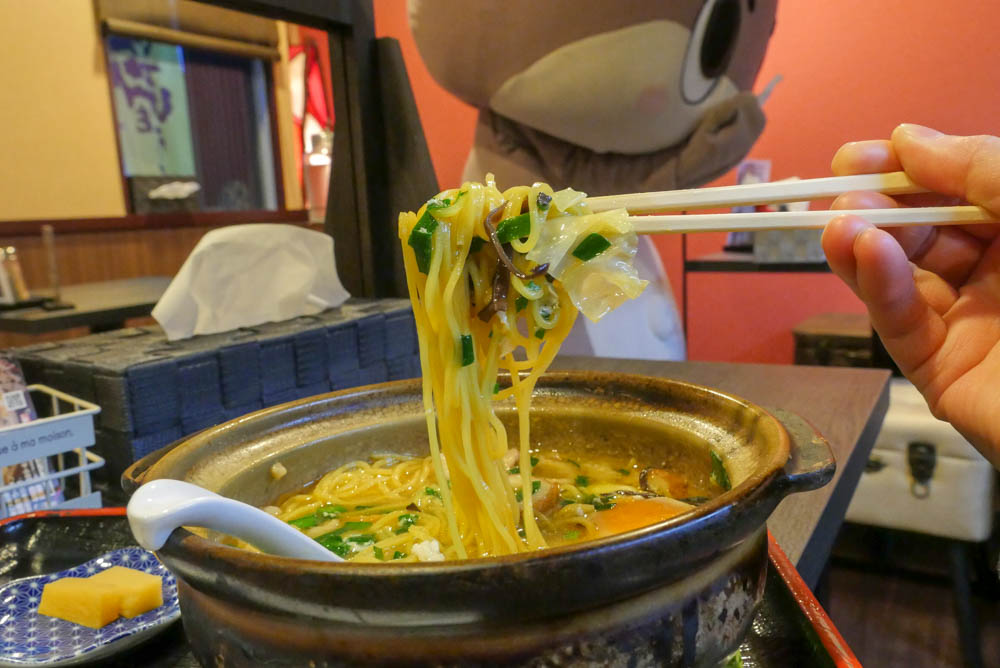 Although my entourage was noisy, I was too absorbed by my ramen to notice anything.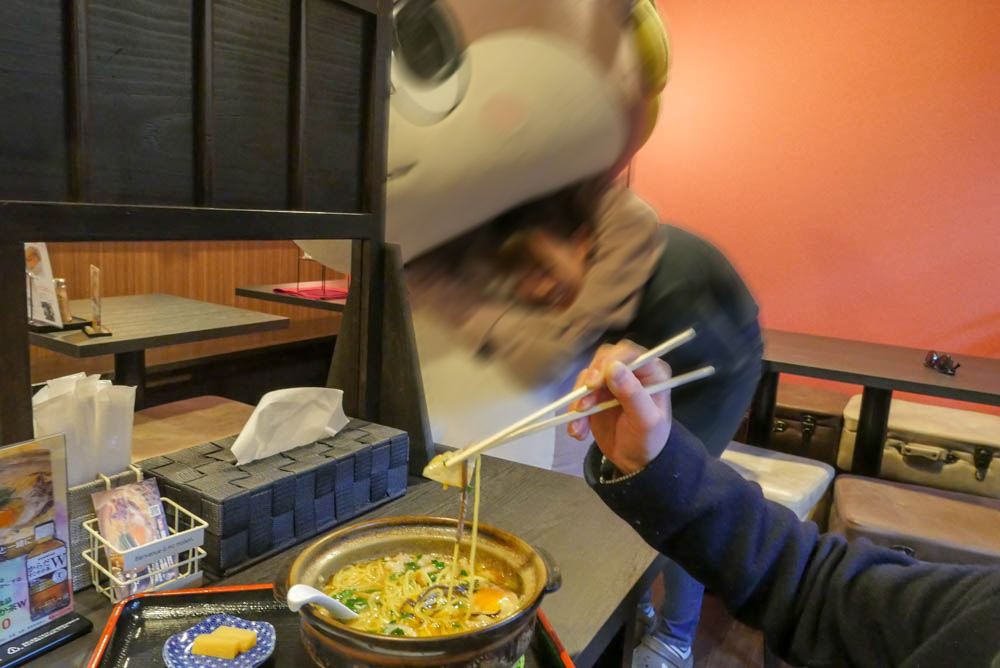 I ate everything and even drunk the soup.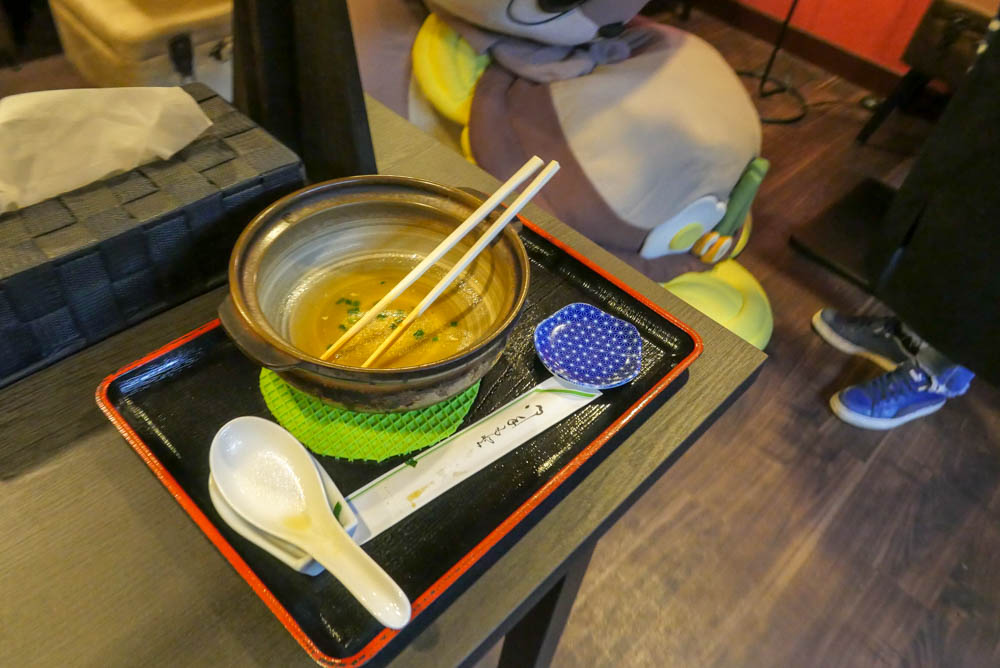 It was delicious!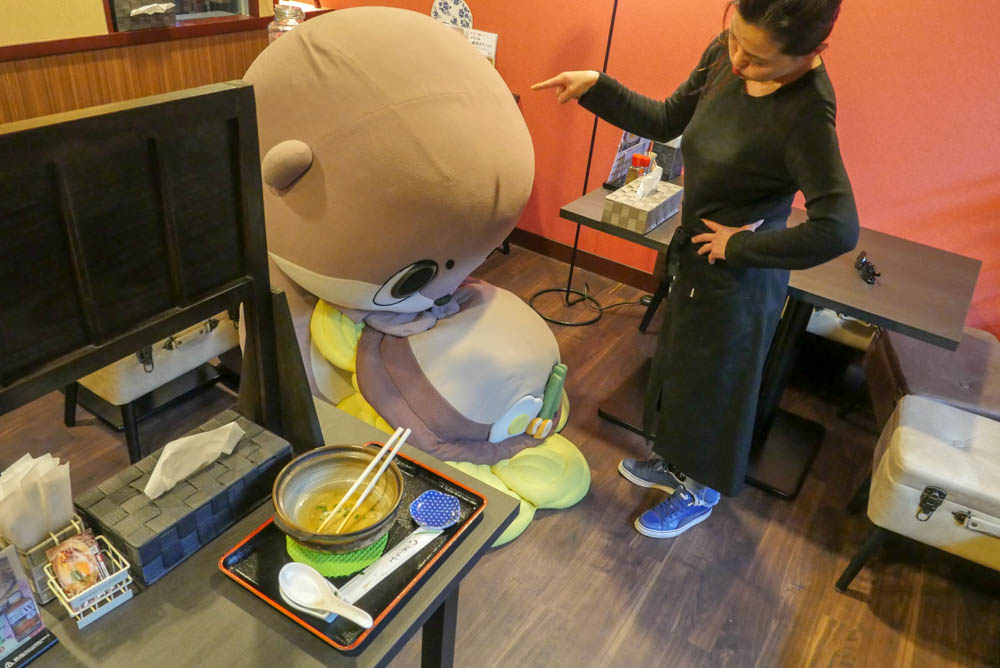 "Nabeyaki ramen no garo~" presentation

For more details about the restaurant "Nabeyaki ramen no garo~":
| | |
| --- | --- |
| Restaurant name | Nabeyaki ramen no garo~ |
| Address | 785-0010 Kochi-ken Susaki-shi Kajimachi 7-15 |
| Phone number | 0889-42-3222 |
| Opening hours | 11:00~16:00 |
| Closing days | Sunday Monday |
| Other |   |